So it is officially spring which means a few exciting things! It is consignment season, and also garage sale time is coming soon! I am itching to get to a garage sale but they haven't started just yet. Maybe the weekend after Easter?
I did my first consignment sale this weekend. It is a new one and pretty small, but the upside is you get 70% (the other one I do is 65%) and it's a $15 consignor fee (other is $25). Plus they sort all your stuff for you instead of the other one where you have to play find the unsold items in a frenzy of other people. I still find it secretly humorous that I do all these kids' sales when I haven't any kids myself. :) It looks like I made almost $85. It's a start, especially considering I left one tote at home... Hee...
I just went to Chicago with 10 students for our annual spelling bee. It was an exhausting trip (had to be at the school at 5:30 AM Friday and got back to the school at 3:00 AM Saturday, FYI Chicago is a 6-hr drive) but good news is my 5th grader won the 3rd-5th grade bee! Well she tied for first place because we were running way behind so they declared co-winners, but I bet she could have taken it all. There were at least 100 spellers. I am such a proud teacher.
On the eBay front...
Haven't been listing in awhile as work has taken precedence. I've been doing aftercare till 6 once a week and Saturday school which is test prep. Also had major grading to take care of for report cards, and a bunch of entries to submit to a writing contest. We've been going to the Y more often lately to work out too! Next week is spring break!! Maybe I'll get some items listed then.
CJ CHRISTOPHER AND & BANKS 3X BROADWAY MUSICAL NYC NEW YORK PLAYS THEATER JACKET

Looks way better in person. Sold: $23 (best offer) and free shipping. Forget what I paid, maybe $5? VOA I think.
DISNEY STORE SPECIAL SECRET AGENT OSO PLUSH STUFFED BEAR ANIMAL TOY 14" SOFT!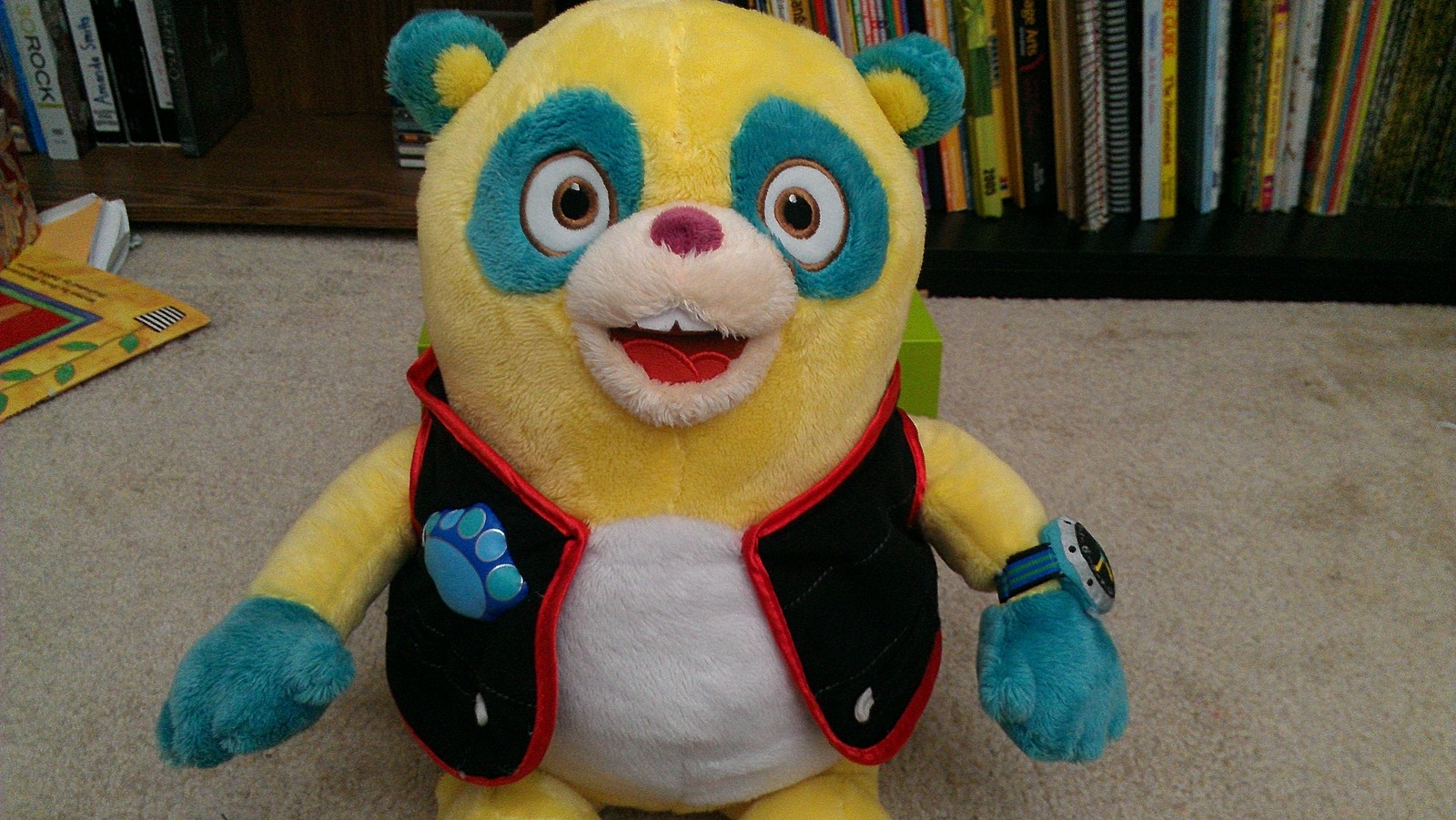 Sold $9.99 plus $5.00 shipping. FINALLY this was paid for. It sold probably half a dozen times and I had to open unpaid cases every time. So weird. Anyway picked this up for $2 at a GS. Thought I'd get more but alas.
VINTAGE SUSAN BRISTOL WOMENS SIZE LARGE CARDIGAN SWEATER RIBBONS BOWS

Sold $9.99 plus $7.50 shipping. Picked this up in my big collection of Christmas sweaters. Go figure it sold this close to summer time. Paid, um, $3-5ish?
LOT OF 6 VTECH VSMILE DISNEY GAMES CARTRIDGES TINKERBELL ALADDIN LITTLE MERMAID

Sold $27.88 plus $3.50 shipping. Picked up for probably $2ish. VOA.
HUGE LOT OF 9 NEW NIP BLU BLUE RAY BLU-RAY DISCS DVDS FACTORY SEALED SHEEN ALLEN

Sold: $14.99 plus $6.00 shipping. Last lot of Dollar Tree DVDs. Paid $9.00. Total profit for all 26 DVDs: $19.