A few posts back I blogged about an estate sale I went to. I went once on the full-price day and returned on half-price day. I spent a total of $12. Well so far, I have sold the set of 3 vintage lip balms for $9.99 and I woke up this morning to having sold a vintage bar of soap for $9.99.
New in Package Sealed Vintage Bar of Dial Gold Deodorant Soap 5 oz Still Smells!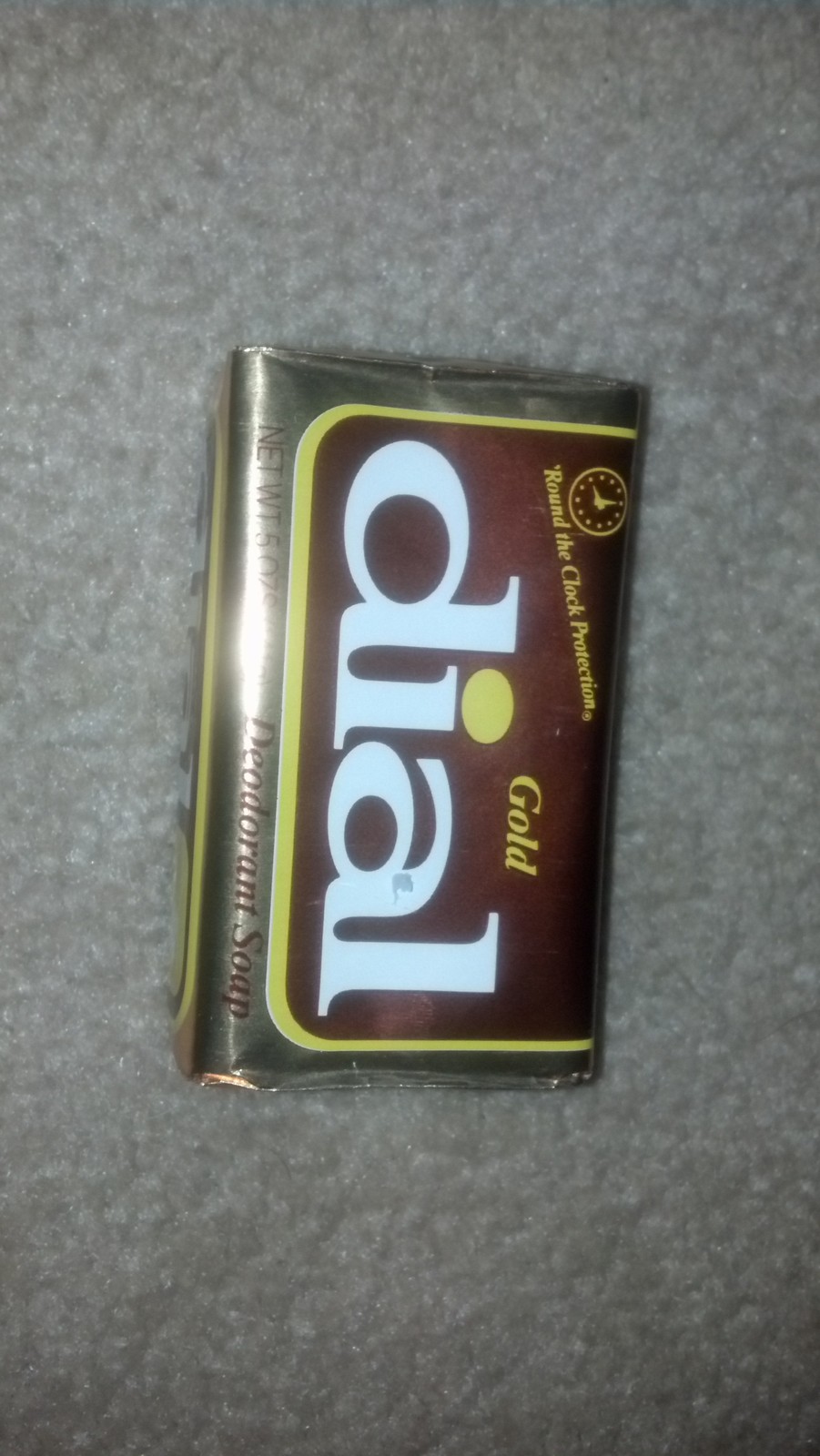 Sold for $9.99 plus $4.00 shipping.
It just humors me what people will buy. And this was an example of going with your gut. I walked back upstairs probably about 3 times to look at this soap (it actually came in a two-pack so I will still be able to list the second bar!) and I could not get eBay to work on my phone... So I just took a gamble. Paid $1 for both bars. And I think it was a pretty good turnaround!
I think that's most of the fun of selling on eBay... going on a hunch and seeing that it pays off.
Last week I went to a church sale on Friday evening. I've posted about this particular sale a few times before, I just love it. It's right down the street from my job, and they hold the sale twice a year. You pay what you believe is a fair offer. This time I was at first very disappointed, scanning through the toys and books and finding only junk. Then I went over to the craft table, and found a bunch of new cross-stitch kits. I have never sold cross-stitch kits but have heard some can be pretty profitable. I grabbed a handful, then kept shopping, finding a Boynton mug (my fourth!) before eventually stumbling upon the kids' clothes and getting a ton for the fall sales. I paid $7 for everything.
I listed one of the cross-stitch sets so far. I kid you not, it sold in 5 minutes.
New Displaymates CCS Counted Cross Stitch Kit Christian Inspiration 07324 Box

Sold for $17.00 plus $5.80 shipping.
Now, the downside is... this buyer, who has a 1293 feedback score, hasn't paid!! He/she purchased this on Tuesday. But, I'm not sweating it too much. If he doesn't pay, I am super confident I can resell easily, given the fact he bought it so fast!
Since last time, I've also sold:
New NIB Hands Free Black Bluetooth Blue Tooth Digital Watch with Microphone

Sold for $23.00 plus $8.00 shipping, paid $13 I believe at CVS 75% after-holiday clearance
I very much overestimated shipping here. I think it ended up being around $4. Which is good, because...
NEW NIB CHIA GNOME DWARF PET HANDMADE DECORATIVE PLANTER GRASS GROW A BEARD

Sold for $14.99 plus $5.00 shipping. Believe I originally paid $5 or less at CVS clearance
...I seriously underestimated shipping here. It was closer to $12! WHOOPS...